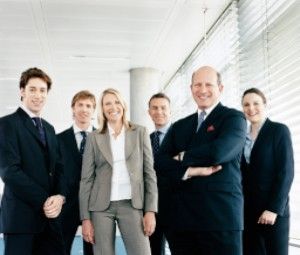 You get this question all the time. "You're a CEO. Why haven't you published a book?" The answers roll off your tongue like muscle memory:
"There aren't enough hours in the day. "
"I've already got so many balls in the air."
"I need my memos edited. A book? C'mon!"
"Who would publish my ideas?"
It's too easy for daily life to nudge ambitions aside. Add a dose of self-doubt or fear to the mix and you might never get over that hump or hurdle to reach that special milestone. Take action by:
Setting a goal.
Making a plan.
Putting together the team.
Celebrating the feat.
Setting a goal.
Decide what you want to say. Identify who needs to hear it. The two most important steps before you even dream up your title and cover are to know who your audiences are and what you'll share with them. When you know the answers to these two questions, you can focus on what is probably the most important goal of your book's journey. Knowing what success looks like. If you don't know what you want to accomplish, how will you know when you've achieved success?
Making a plan.
Give yourself permission to do a book. If you've got something to say a book is still the best delivery product and system available.
Putting together the team.
You don't have to do this alone. It takes a village to help raise a child. It takes help to publish a book. Whether you feel like a babe in the literary wood or lost on turbulent seas, you have a lot of choices to help you reach your goals and destination.
Celebrating the feat.
If you've worked with experts, you'll have a product worthy of praise and promotion. Launch with pride. Share your book and its message with everyone. Quietly or at the top of your lungs, you'll determine what is best and fits your book and your personality.
There are enough hours to gather together the content and fine tune the message of your book. If it's important enough, you can accomplish the composition of your manuscript and publishing of your book without letting a single ball fall. Expert jugglers, like you, are that good. With the right team by your side, you'll not worry about your book's quality or clarity. It will be as good as what a traditional publisher would bring to market. You can do this. You can be your own publisher. You can share your wisdom, experience, and ideas.
Write. Publish. Be Red.
Redbrush helps business people, thought leaders, entrepreneurs, and speakers elevate their content and leverage their expertise into professional, published books. Redbrush's Hands-Free Publishing™ provides an even faster path to publishing for the busiest of writers.