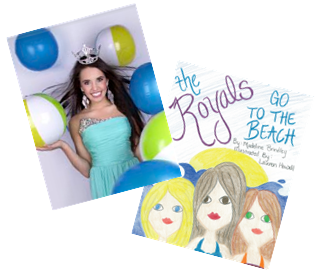 "After a drowning accident took my dad's life, I decided to someday write a children's book to encourage water safety. At 17, I wrote and published my first book through Redbrush. Another author introduced my mother and me to Phil Whitmarsh. Because we were unsure if we had the necessary funds, Phil encouraged us to consider a Kickstarter campaign. Crowdsourcing was new to us. With guidance from Phil, the campaign was successfully funded. My children's book was actually going to happen!
Phil shared insights and resources to help us choose the appropriate services to reach my goals. Redbrush assisted us with professional editing, book design, choosing a retail price, printing, distribution, marketing, and PR.
"When books arrived at my home, I opened a box and held my book. My dream of being an author was now a reality. Redbrush printed a quality book that I am proud of. Choosing to indie-publish has given me control over all parts of my publishing process. Phil Whitmarsh's encouragement, expertise, and knowledge gave me the confidence to complete my publishing dream. My mother and I were pleased with the experience and service we received at every step of our indie-publishing journey."
Madeline Brindley
Author and Drowning Prevention Educator
THE ROYALS GO TO THE BEACH
---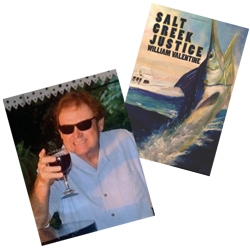 "Phil Whitmarsh was my publishing 'Book Coach' when I published SALT CREEK JUSTICE. He led me through a complicated and unfamiliar process and made it look easy. Soon I was familiar with ISBNs, copyrights, barcodes, .mobi files, epub files, proofreading techniques, publishing protocols, uploading manuscripts, novel marketing ideas, book and cover design, and so on. Phil's a publishing pro. He held my hand when I needed help and cut my learning curve to almost zero. It felt like he was working for me and helped me publish a superior book product. My book's doing great!"
 
William Valentine
Author
SALT CREEK JUSTICE
---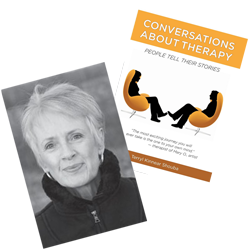 "Working with Phil Whitmarsh was the next best thing to having a big NYC publisher publish and promote my book. He knows every aspect of the book production/promotion business, and uses his brilliant marketing ingenuity to bore deeply into ways to find readers for 'this' particular book. I cannot imagine what it would have been like NOT to have him guiding me as I independently published my book. I particularly valued his humanity and humor, keen ears and eyes, and great ideas."
 
Terryl Kinnear Shouba
Author and Advocate
Conversations About Therapy : People Tell Their Stories
---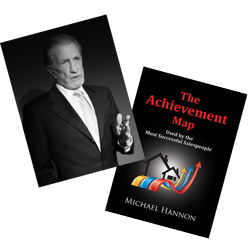 "I know Real Estate and I know how to build successful salespeople. But I didn't know anything about publishing my book. Phil Whitmarsh empowered and challenged me to tie myself to the helm of my publishing voyage. He was a competent navigator—wonderful, polite, gentle—and held my hand through the entire process. He helped me turn my first manuscript into the book I'd only imagined. I talked with numerous self-publishing companies before I spoke with Phil Whitmarsh. Nobody came close to his experience or his ability to help me confidently be my own publisher. He's in a league all his own."

Michael Hannon
Author and Expert Presenter
THE ACHIEVEMENT MAP
---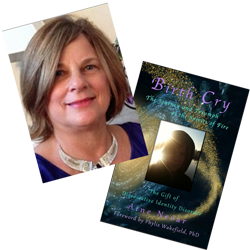 "I had spent a lot of time in writing my book, and wanted to independently publish it. I was looking for publishing support that could provide professional knowledge and expertise, as well as personal sensitivity to my unique autobiographical information. From our very first contact, Phil Whitmarsh proved perfect for my project. He demonstrated genuine empathy as he guided me through this process. From manuscript review and editorial services to layout, design, and preparing to print to my own high standards, Phil has been knowledgeable, efficient and exceptionally responsive and supportive. I couldn't have done this without him!"
Aine Nevar, LSCSW
Author
BIRTH CRY: THE JOURNEY AND TRIUMPH OF THE SPIRITS OF FIRE
---

"Redbrush helped me achieve my goal of writing my first book. There are a lot of things involved in the process. The book The Compass by Phil Whitmarsh helped answer the questions that were standing in my way. I would recommend using the team at Redbrush for indie-printing. They have the know how and ambition to help your dreams come true."
KJ Kratochvil
Author
---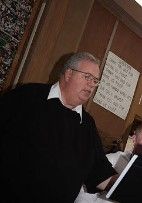 "My wanting to publish a book of my experiences in work camp mission ministry was solidified after having a lengthy phone conversation with Phil Whitmarsh of Redbrush. Because of his style and approach, he really made me feel that I could do this. Redbrush folks walked me through the process, was extremely patient as there were many transitions in my life going on; and, were more than just support as I ventured into the world of publication.  I do have to say that there are many hoops that one has to jump through in order to be their own publisher; I am very happy I connected with Redbrush and, especially Phil, for now my dream has come true."
Alan J. Kobs
Author and Publisher